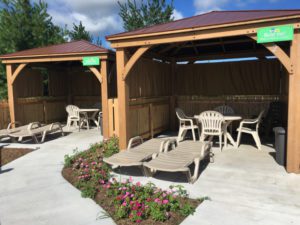 Located in Koala Kove. The Koala Kabanas include seating, a daily treat and water, and a convenient location to watch the little ones!
ALL NEW! Mobile Ordering is NOW AVAILABLE! Scan the QR code in your cabana, pick your favorite treats, and a server will deliver your food shortly! Available from 11am-3pm only. Only credit card payments accepted.
Koala Kabanas can accommodate up to 8 guests. Park admission is not included.
Daily Rental Fee: From $250