Barrier Reef Suite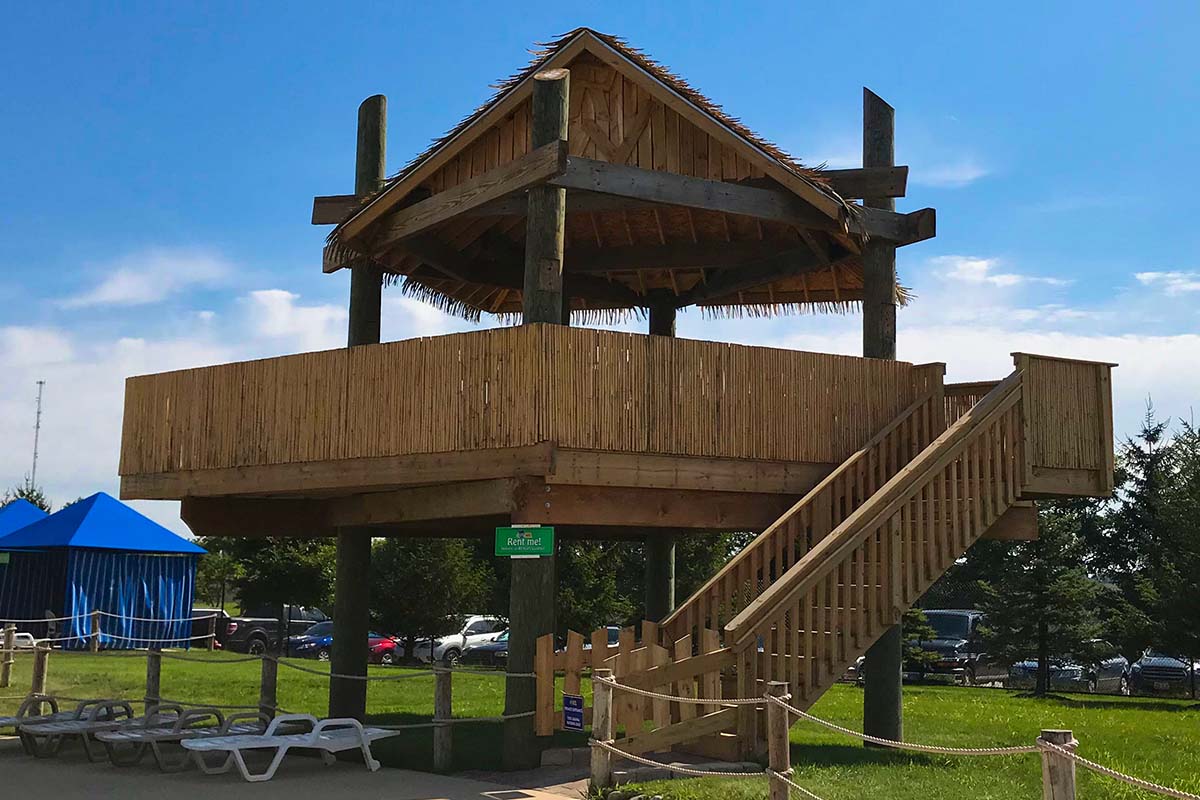 This new elevated cabana will be a truly unique experience. Rise above the rest of the wave pool loungers and get the best view of the Great Barrier Reef Wave Pool. This is the LARGEST cabana Raging Waves offers.
The Barrier Reef Suite includes seating, a daily treat and water, and mobile order delivery service! Mobile Ordering is NOW AVAILABLE! Scan the QR code in your cabana, pick your favorite treats, and a server will deliver your food shortly! Available from 11am-3pm only. Only credit card payments accepted.
The Barrier Reef Suite can accommodate up to 16 guests, only these guests will receive access to cabanas. Park admission is not included.
Daily Rental Fee: From $400