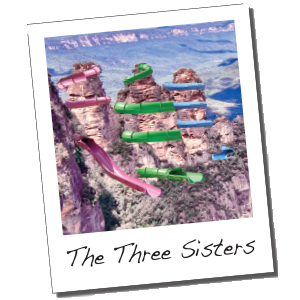 Based on Australian Folklore, the Three Sisters will give you the experience of sliding down one of the continents three famous mountain ranges. Each of the three slides gives a difference experience.
Fun Factor: 5 out of 5.
Height Requirement: Those between 42″ and 48″ must ride with a parent.
Best Experience: Trying to figure out which slide is the quickest!