In combination with the United City of Yorkville Parks and Recreation Department and the Village of Oswego, Raging Waves is proud to present movie night on Thursday, June 14th!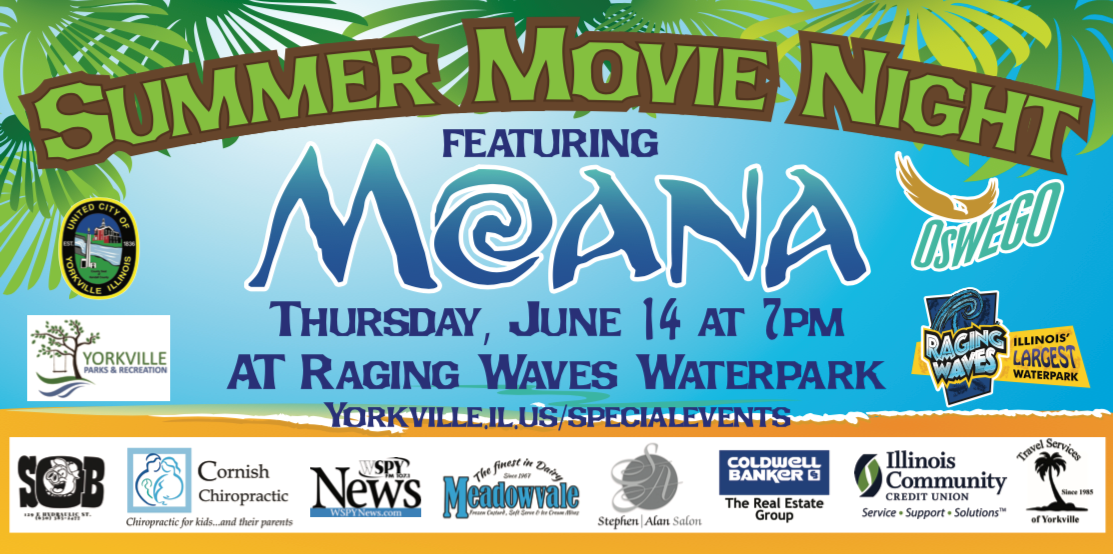 7pm – Pre-Movie Entertainment with Moana meet 'n greet, DJ, bounce houses, food, and more!
Dusk (around 8:30pm): Sit back and relax for the main feature movie – Moana!
Directions: Enter the Free Parking Lot and head to the Southwest corner of the park for entry. Admission to the evening event is FREE
Want a full-day of fun? Enjoy the entire day (10am-6pm) with the family at Raging Waves on June 14th and SAVE $13 OFF per ticket* PLUS a free bag of popcorn to enjoy during the movie. Purchase tickets online using promo code: MOANA18