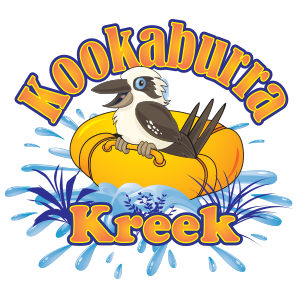 Sit back, relax, close your eyes and let the current take you away.
Kookaburra Kreek is our quarter-mile long lazy river, right in the heart of Raging Waves.  Relax and float through the Outback, underneath three bridges.  Be careful though, as although this is a truly peaceful journey, you still will get wet.
Entrances to Kookaburra Kreek are located near the Three Sisters, Great Barrier Reef, and Cyclone.